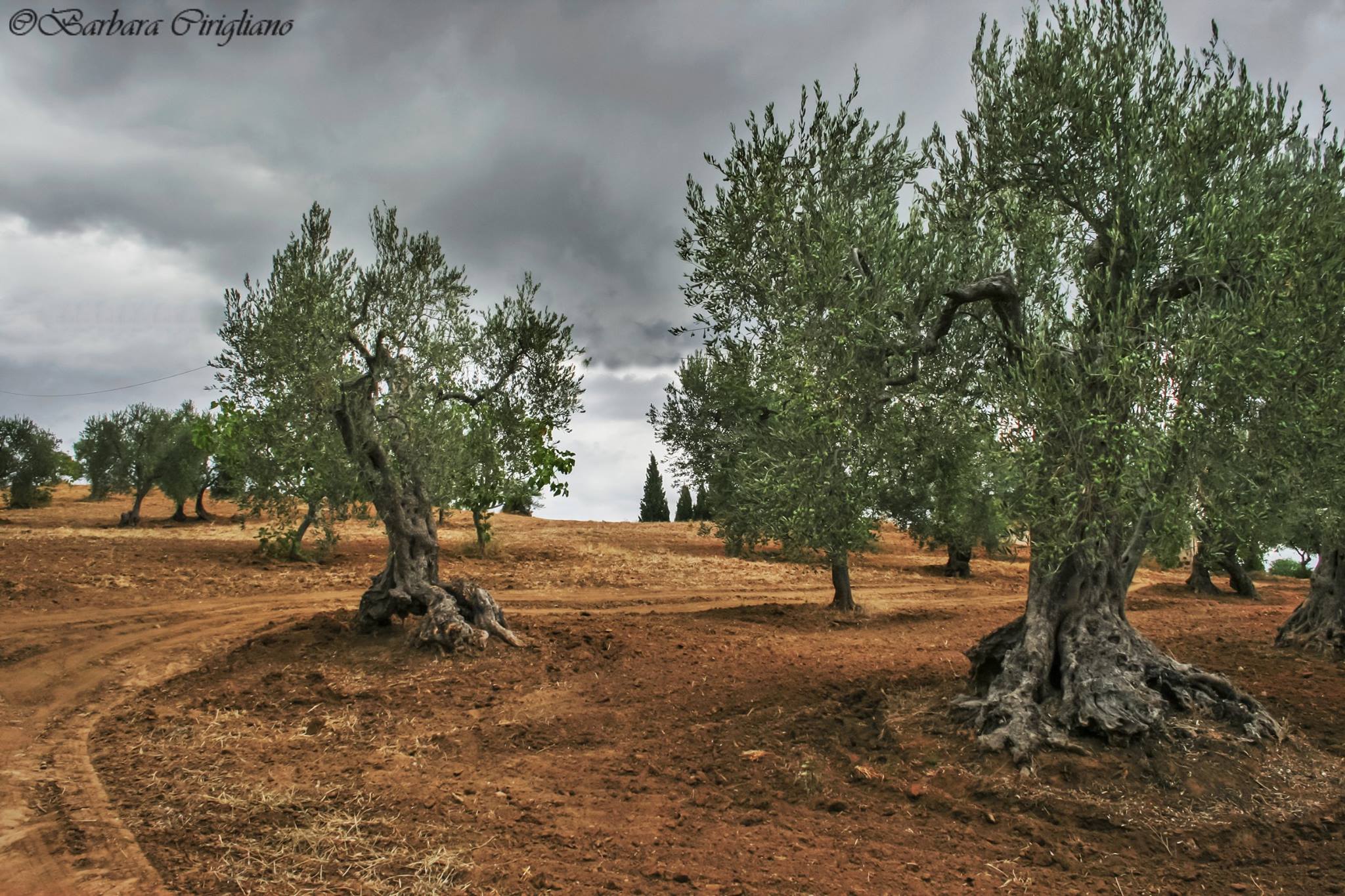 Mediterranean diet ?
MEDITERRANEAN diet is MADE IN ITALY
The Mediterranean diet is now a UNESCO World Heritage, but what does this great heritage of Italian culture consist of, which has its roots in the history of our people?
The Mediterranean diet or Mediterranean cuisine is a lifestyle ranging from SLOW FOOD concept to living, producing and buying at zero miles.This diet has its origins in the Italian peasant culture and that's exactly why it represents the whole Italian territory and its great variety.
The Mediterranean diet is a poor and simple cuisine, but it is very accurate and attentive to details and raw materials too.
An example? The excellent Neapolitan sauce: garlic, some onions, a few meat pieces and tomatoes. Simple ingredients but great care in preparation: this sauce requires a cooking time of at least 4-5 hours. According to tradition, we start cooking early in the morning to have the sauce ready for lunch between 12 and 1 pm.
The Mediterranean diet represents a lifestyle: around a simple dish our desire for conviviality manifests itself..
It's not simply a way of eating or a diet but, rather, a set of knowledge, social habits and cultural traditions that have historically been handed down by the peasant populations to the present day.
Between the end of the 80s and the 90s, with the influence of the American fast food culture, young people have partly moved away from this lifestyle, but today, fortunately, the new generations are slowly rediscovering our origins.
But what are the main foods that make up the Mediterranean diet?
At the base of the food pyramid there are many vegetables, some fruit and cereals (preferably wholemeal). Going up, we find milk and derivatives such as cheeses, both fresh such as mozzarella, and seasoned such as Parmesan, caciocavallo, Sardinian or Roman or Tuscan pecorino cheese.
You can't miss the extra virgin olive oil, symbol and essential food of Mediterranean cuisine, to be consumed preferably raw, that together with garlic, onion, spices and aromatic herbs, represents the best dressing for our dishes, often with the addition of tomatoes and even better of cherry tomatoes.
Other "good" fats in addition to those of oil are provided by dried fruit and directly from olives.
Towards the top of the food pyramid there are foods that mainly provide proteins derived from legumes and fish.
Red meats are foods unrelated to this diet and above all to the peasant tradition, so that they are replaced by legumes, in fact called "the meat of the poor" because they are rich in proteins.
Following the Mediterranean diet means ensuring a balanced intake of the different nutrients necessary for our well-being:
45–60% of starch from cereals
10–12% of protein
20–35% of fat and a minimum of saturated fat.
Cereals, especially if whole, are an excellent source of protein and are also very rich in other nutrients such as B vitamins, vitamin E and mineral salts, such as magnesium and selenium.
They are characterized by a high fiber content, which reduces the risk of developing tumors of the intestinal tract.
Whole grains have a lower calorie content too, so much so that they are also used in slimming diets.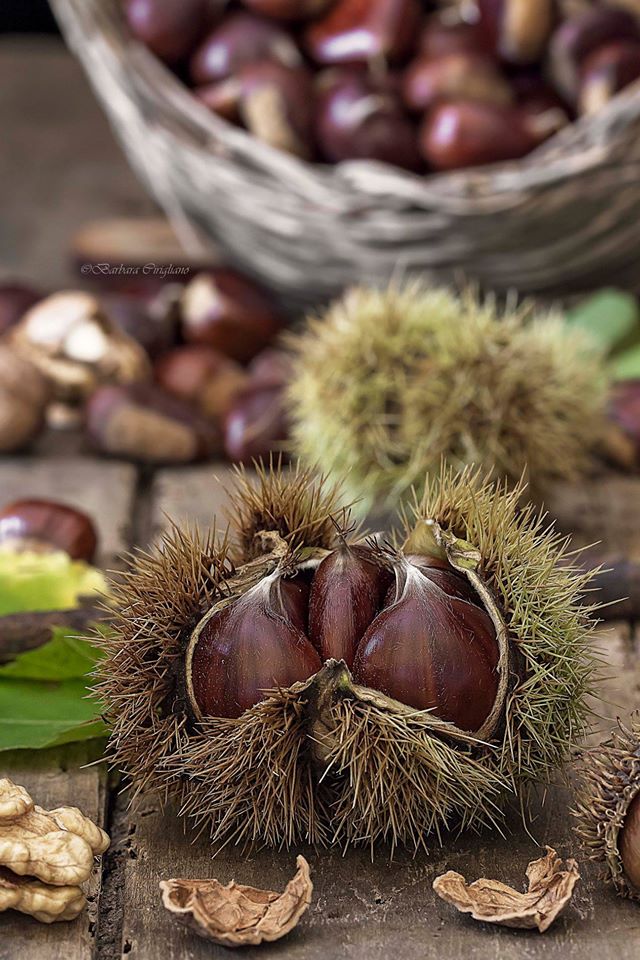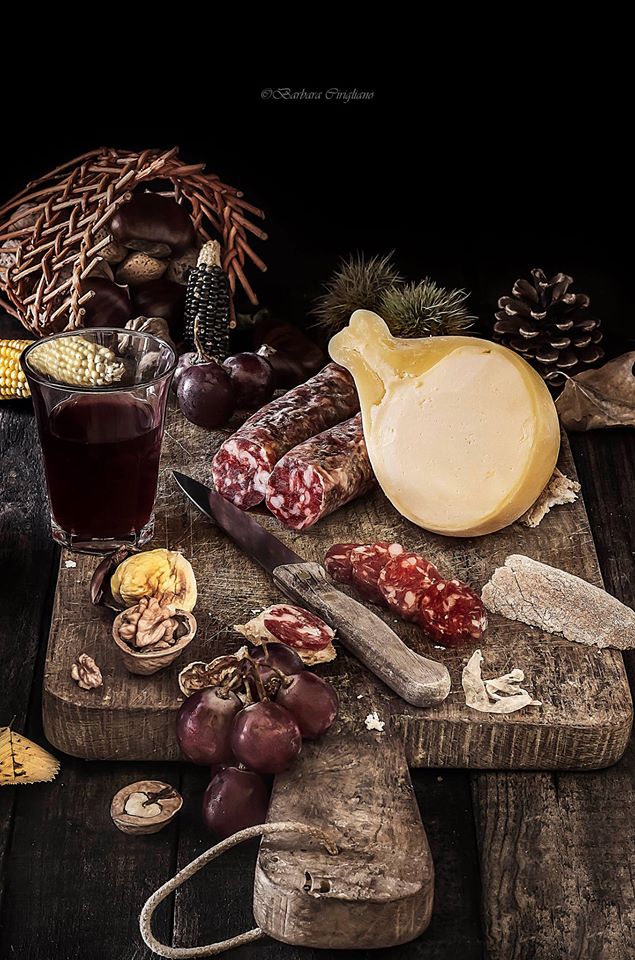 MEDITERRANEAN DIET
eco-sustainable cuisine
and territory representation
In addition to being healthy for people, the Mediterranean dietary pattern is healthy for the environment too. Based on local and non-intensive crops, in particular on cereals, vegetables and fruit (many even at zero miles), it causes a decidedly lower environmental impact than a North European or North American diet, more based on meat and animals fats, but especially on intensive crops.
Considering the positive effects from a social point of view, but above all from an economic-environmental point of view, the Mediterranean diet can be considered an eco-sustainable food and social model.
ENVIRONMENTAL BENEFITS
Use of natural resources and renewable energy. The Mediterranean diet involves a high consumption of cereals, fruit, vegetables and legumes, all products that can be grown with renewable and natural energy. The necessary resources are soil, water and solar energy. Even if greenhouse crops are used, solar energy is sufficient to meet the required amount of energy.
Seasonality. The Mediterranean diet is heavily based on cultivation and consumption at zero miles(Km0), as well as on the concept of Slow food. In fact, it provides the consumption of food respecting its seasonality. This translates into a sharp reduction in transport and energy consumption from fossil sources.
Biodiversity. The Mediterranean diet respects the territory and biodiversity, through the regional indigenous seeds and crop rotation. Today, instead of seeds suitable for intensive cultivation, more and more crops with native seeds handed down by the Italian peasant culture are being reborn.
SOCIAL BENEFITS
Health and wellness. The Mediterranean diet, together with physical activity, helps prevent cardiovascular disease, diabetes and some types of cancer. In particular, the absence or minimal use of red meat makes the Mediterranean diet ideal for the prevention of tumors of the gastrointestinal tract and many other diseases.
Conviviality and sociability. The Mediterranean diet promotes sociality: common meals are among the foundations of the Italian peasant society and even today this custom persists especially in the rural areas of the country.
Local and historical identity. The Mediterranean diet is an expression of the history of the entire Mediterranean territory. It is a millenary tradition that has its roots in Greek civilization, then passing through the Roman one up to the present day. But it also has specific characteristics for each territory and community, becoming an emblem of the historical-social diversity of the Italian territory.
ECONOMY OF THE TERRITORY
Enhancement of local companies. The spread of the Mediterranean food model and of the zero miles cultivation would lead to an increase in the demand for natural products (fruit, vegetables, cereals, legumes …) and their derivatives (oil, wine, pasta, bread, pickles, compotes, etc.) …), creating employment and becoming a source of income for companies in the Mediterranean regions, especially in Southern Italy.
Enhancement of the territory. The spread of the Mediterranean diet would enhance Italian products, especially from Southern Italy: today the economy of these regions is still based, in fact, on agriculture and tourism. The union between food and peasant culture represents both a cultural and playful tourist offer capable of promoting the entire Italian territory and in particular the southern areas.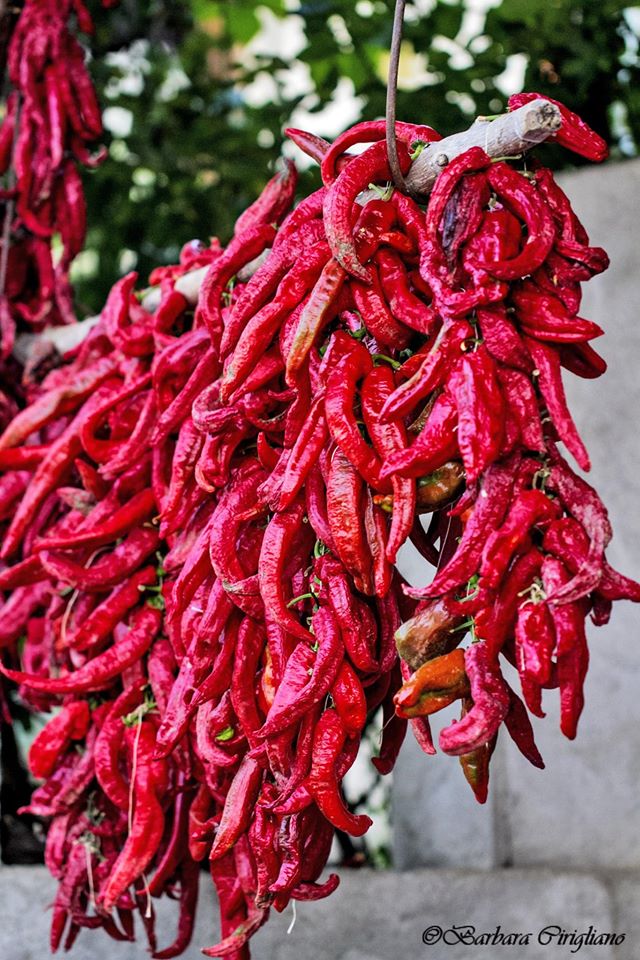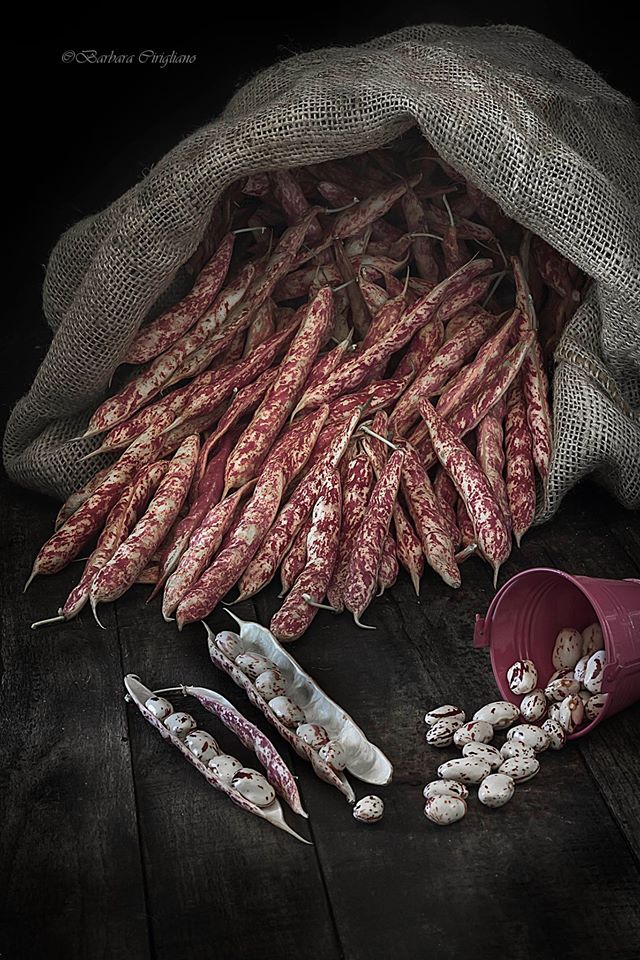 Mediterranean diet: the key products and their history
The olive tree and extra virgin olive oil
The olive tree is an ancient plant, like the Bosnian pine of Basilicata and Calabria. In the Mediterranean, fossils can be found from eras even prior to the appearance of man.
The olive tree is a symbol of the Mediterranean: it has accompanied its peoples through history and today is still an emblem of our culture.
Olive cultivation begins on the island of Crete and is then brought by the Phoenicians throughout the Mediterranean. But it was the Romans who spread it to the borders of their vast empire, also perfecting the methods of processing and conservation and promoting its use in the kitchen, but also in other areas, such as cosmetics, medicine and lighting.
Cereals and legumes
Cereals and legumes were the first crops of man, right in the Mediterranean area, as well as the first foods together with those obtained with hunting. With their cultivation, man passed from being only a hunter to becoming a farmer and cultivator.
Cereals and legumes are used and spread all over the world, and wheat and corn derivatives, such as bread and pasta, are an integral part of the Mediterranean Diet.
Today there are infinite varieties of pasta and corn used in the kitchen!
Fruit, vegetables and derivatives: pickles, compotes and dried fruit
Tomato and potato play a prominent role in the Mediterranean Diet, even if these two foods weren't actually consumed by the Mediterranean ancient peoples, having been imported to the Old Continent after the discovery of America.
Nowadays, for example, pasta recipes topped with tomato-based sauces are among those that most identify our cuisine.
In addition, lemon and orange are among the most characteristic fruits of the Mediterranean Diet: East natives, they are grown almost exclusively in Southern Italy, particularly in the regions of Campania, Calabria, Apulia and Sicily.
Pickles and preserves, on the other hand, were prepared since ancient Rome to preserve vegetables or fruits for the winter.
What better use of extra virgin olive oil to preserve various vegetables?
Thanks to the precious "green gold", it is possible to taste all year round food products such as aubergines, peppers, dried tomatoes, courgettes, as well as all the varieties of mushrooms, from chiodini to porcino, also enhancing their flavor.
Vegetable compotes such as onions, peppers, tomatoes or green tomatoes are also delicious.
As for fruit, the main method of preservation is precisely the creation of compotes, jams or marmalades, among which the most famous are probably the compotes of figs and lemon.
Almonds, another key element of the Mediterranean Diet, come from Asia Minor, and from there they spread throughout the Mediterranean already in ancient times, especially in Apulia and Sicily. As well as walnuts, they were already known in ancient Egypt and widely consumed by Greeks and Romans: still today they are found on Italian tables both as simple dried fruit and as an ingredient in tasty recipes, from sauces to desserts.
Almond trees are often found, in fact, together with olive trees, in domestic crops and in those of southern farmers.
Wine – the drink of the Mediterranean Diet
Wine, a historic Mediterranean drink, was already consumed by the Greeks and especially by the Romans.
The wine culture has been handed down for centuries in the peasant tradition: every town, whether small or large, had its own bar, cellar or wine shop where everyone could enjoy a good glass of wine in the company of friends.
The wine culture is so deeply rooted in Italy that each region has its own characteristic wines, today appreciated all over the world.
Starting from Piedmont with its famous red wines: Barbera, Barbaresco, Dolcetto d'Alba and Grignolino, up to the king of Piedmontese wines, BAROLO.
Continuing with Veneto and its sparkling and white wines that have nothing to envy to the French ones: among these the most renowned are the Pinot grigio, Sauvignon and Chardonnay (Amarone among the reds!).
Lambrusco is typical in Emilia Romagna, while in the Marche we find Lacrima di Morro d'Alba, Pecorino, Passerina and Verdicchio and in the adjacent region Montepulciano d'Abruzzo.
On the other hand, from Tuscany there are great red wines such as Chianti, Brunello di Montalcino or Morellino di Scansano; among the Tuscan whites the best known is Vernaccia di San Gimignano.
Going south, it is impossible not to mention the Apulian wines such as Primitivo di Manduria, Negroamaro and Nero di Troia or Aglianico del Vulture typical instead of Lucania.
Sicilian liquor wines are also delicious, such as Marsala or Moscato di Siracusa … and many others: impossible to mention them all!